(5 min read)
Commercial property management has maintained a solid position in the US economy for decades. According to the US Energy Information Administration, there are over 5.9 million commercial spaces in the US today. That number means job security for the many property management companies as well.
Since 2020, the world has experienced a roller coaster ride through the pandemic. The ride continues as the economic toll is felt now 3 years later. Here's what Florida is currently experiencing in commercial property management.
Remote work fluctuations
Demand for more multi-family, affordable housing
Economic struggles

Remote work fluctuations
As the remote workforce skyrocketed in the last 3 years, many individuals relocated to Florida. Honestly, Florida is phenomenal, so we couldn't argue with that desire. The 2023 LinkedIn Workforce Report reflects that Tampa Bay, Florida was 4th on the list of cities where workers moved in 2022. If remote work is somewhat the direction that companies have taken, Florida is a great place to live and work.
While many employers have indicated that the remote work era is coming to an end, the economic fluctuations certainly have not helped with ushering in the ending. Many workers enjoyed the benefits of working from home in addition to the financial benefits of it and are not eager to return fully to the office. Additionally, the economic hardships faced by most Americans also hit the corporations and businesses. No one comes out unscathed in this. As a result, employers are more willing to consider remote work and a hybrid office approach that allows workers freedom in creating an office/remote schedule that is mutually beneficial. This also slightly changes the need and demand for commercial office space, but Florida is currently low on commercial inventory so the possible negative impact might be less.
Demand for more multi-family, affordable housing
As individuals and families have relocated to sunny Florida, the demand for affordable, multi-family housing has grown. The cost of home ownership, inflation and other factors make it difficult for transplanting families to purchase a new home rather than rent. As a result, Florida is seeing a demand for multi-family housing and construction is holding strong. Additionally, the impacts of Hurricane Ian caused more people to need housing alternatives. According to Marketplace, "more than 5,000 homes were assessed by their owners as destroyed after the hurricane; nearly 30,000 more sustained severe damage. More than 14,000 households in the county are currently eligible for Transitional Sheltering Assistance, according to FEMA."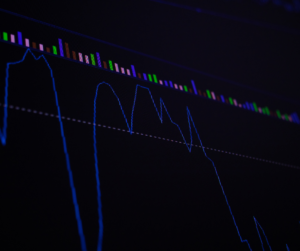 Economic struggles
The US economy continues to struggle in the wake of the pandemic. Consumers feel the greatest squeeze on their pocketbooks. Businesses struggle as well and pass on that cost to consumers. As a result, commercial entities may look for ways to cut costs. In an effort to be more fiscally responsible, it is advantageous to look for ways to operate more efficiently. Eliminate processes that are redundant or unnecessary and look for ways to streamline operations. Property management companies can assist with this assessment.
At Weaver Realty, we provide full-service property management in order to facilitate effective and efficient property management that is prudent and affordable. We can assist you in creating a management system that works for your organization within your budget and without cutting corners. Call us today at 904-733-0039 to work with our team of experts.